BNtelligence: PipeAId™ is a computer vision machine learning Artificial Intelligence (AI) system designed to identify defects and observations that occur in a sewer pipe. PipeAId eliminates the time-intensive processes used to obtain detailed observations, while removing subjectivity. This results in accurate, unbiased condition assessments that allow utility owners to make informed, data-driven decisions about their systems' needs.
PipeAId is a computer vision AI system that incorporates machine learning algorithms that capture and recreate the workflow and thought processes used to document observations for a sewer inspection.

PipeAId streamlines inspections by uploading CCTV video to the program and then scanning it to determine if there is a defect. If there is a defect present, the AI model determines which code will most likely apply and assigns a level of accuracy for each defect prediction.
Through a supervised learning environment, as the defects are verified, PipeAId gains a deeper understanding of what each one looks like. The more the program is used, the smarter and more accurate it becomes.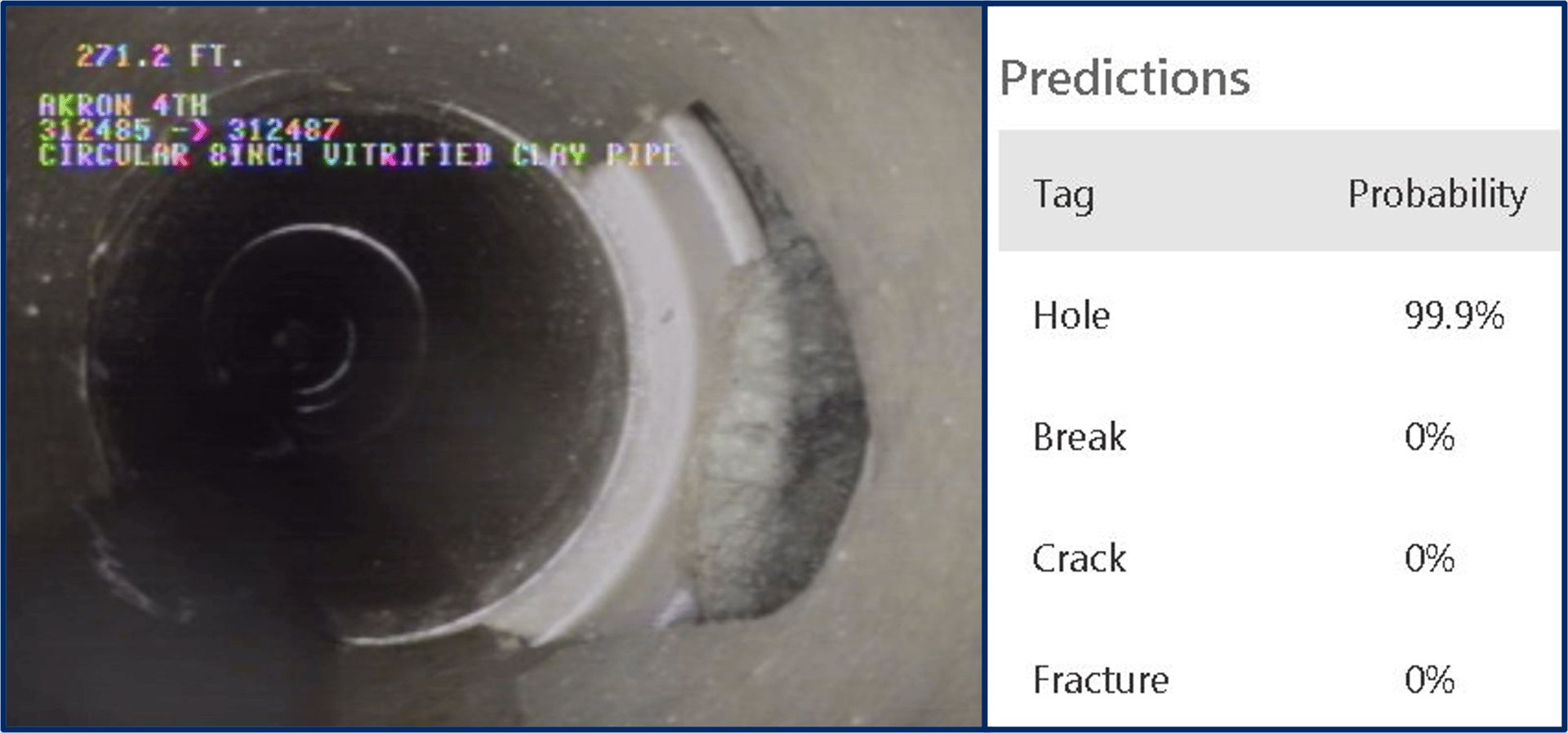 All defects and codes are tied to the associated frame of the CCTV video and stored in a database for clients to use in their asset management and capital improvement planning.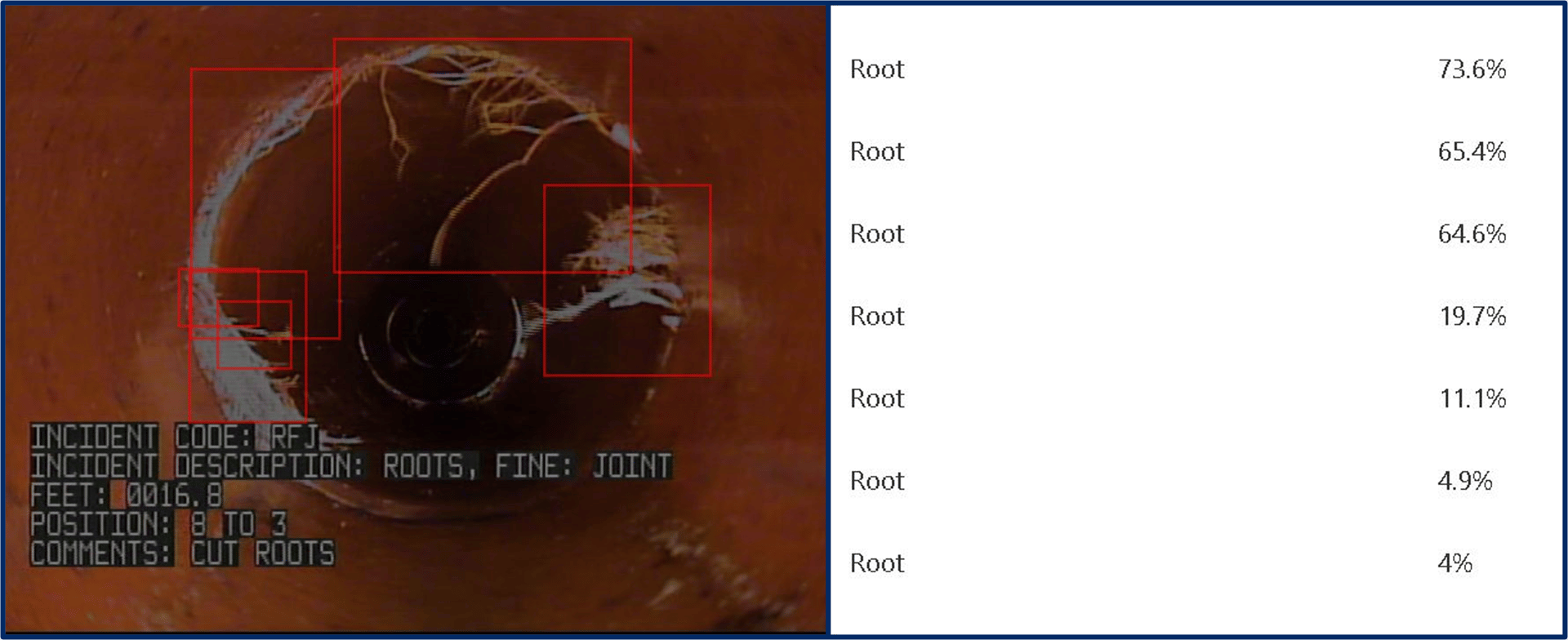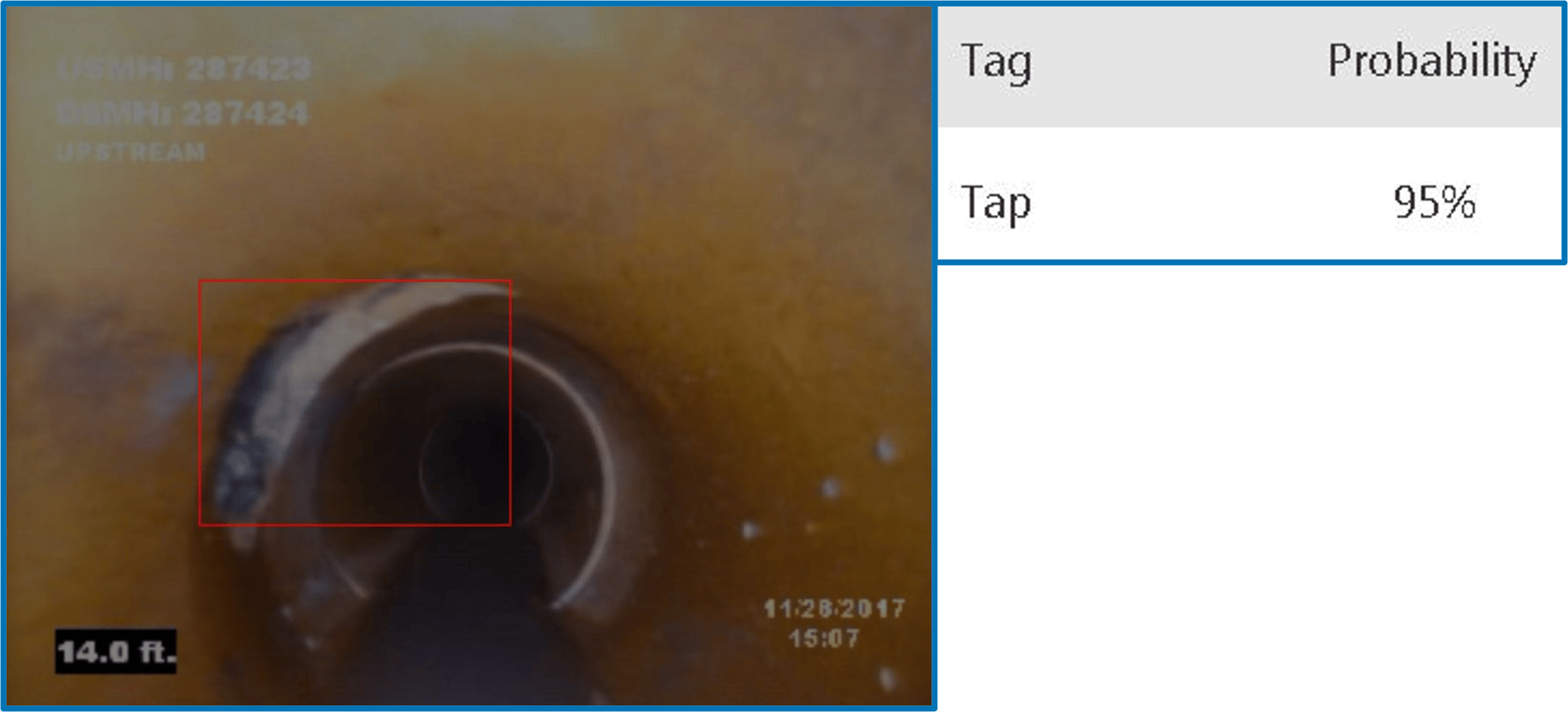 Cost Effective: PipeAId is designed to work with standard sewer inspection equipment and operating procedures. There is no need for specialty software or retraining of staff on how to inspect pipes.
Removes Subjectivity: PipeAId removes human bias to ensure that observations are coded correctly, and the pipe's condition is accurate.
Detailed Reporting: PipeAId incorporates GIS into the reporting. This shows both the condition of sewer assets and geospatially locates each defect and construction feature along a pipe.
Typical Collection System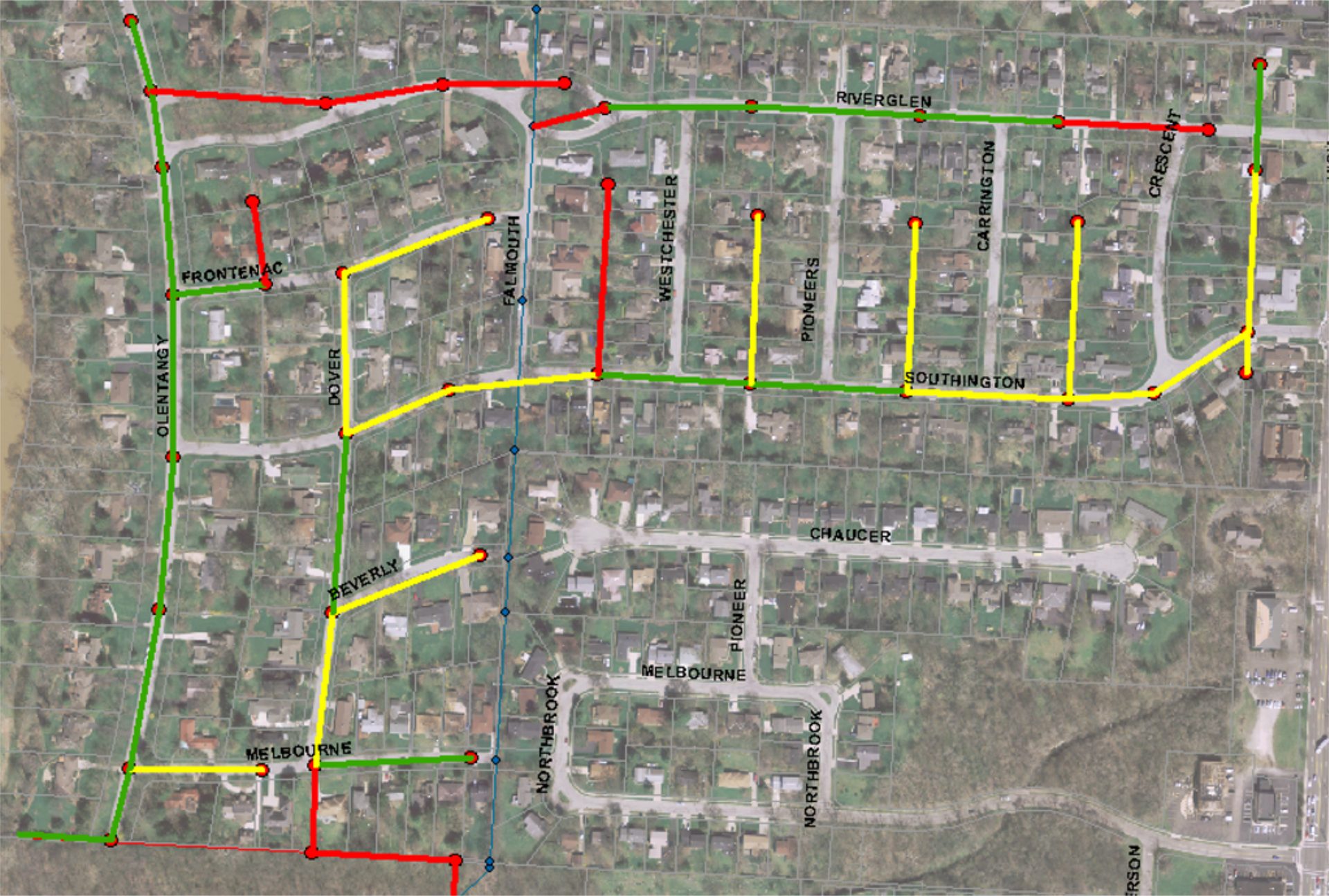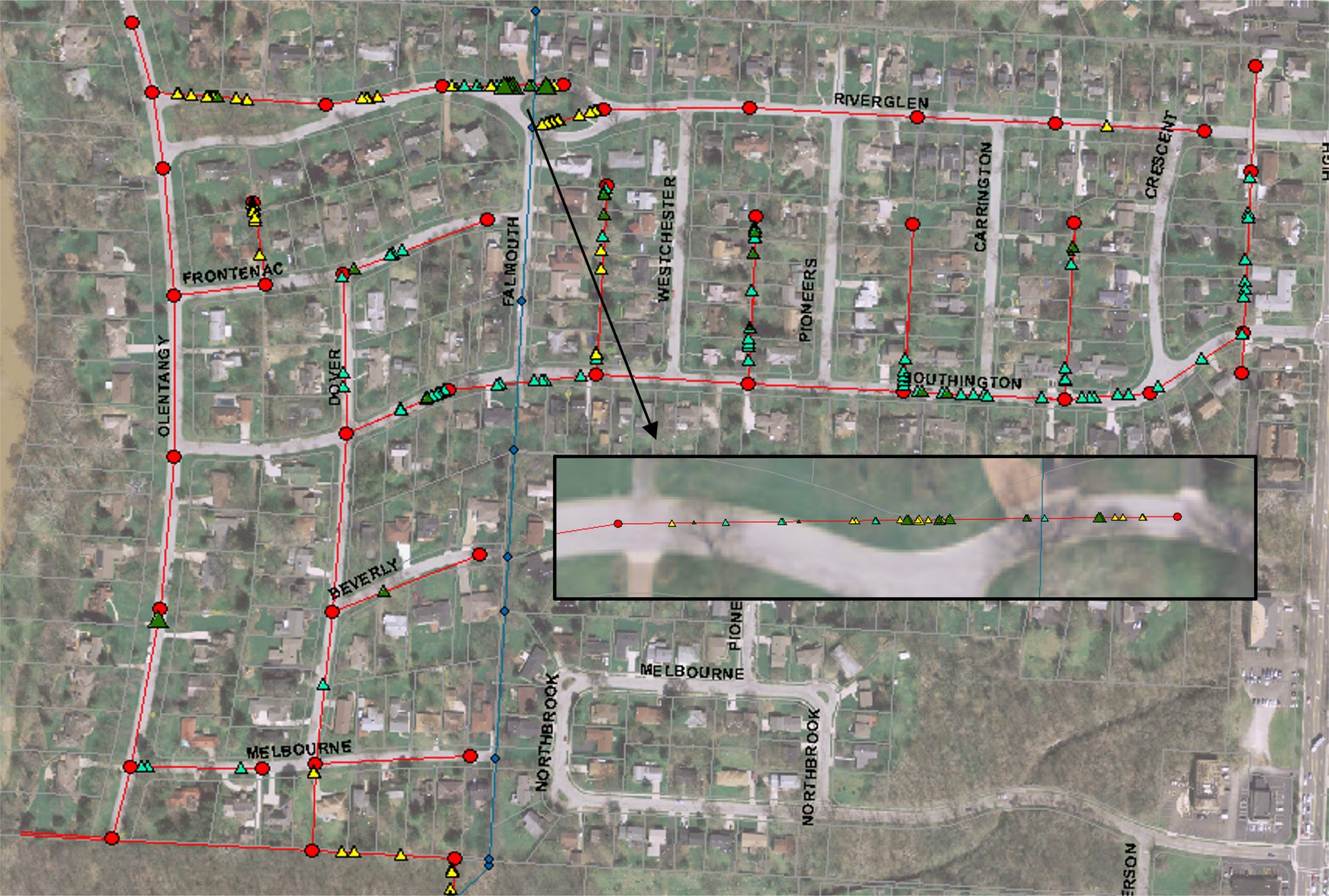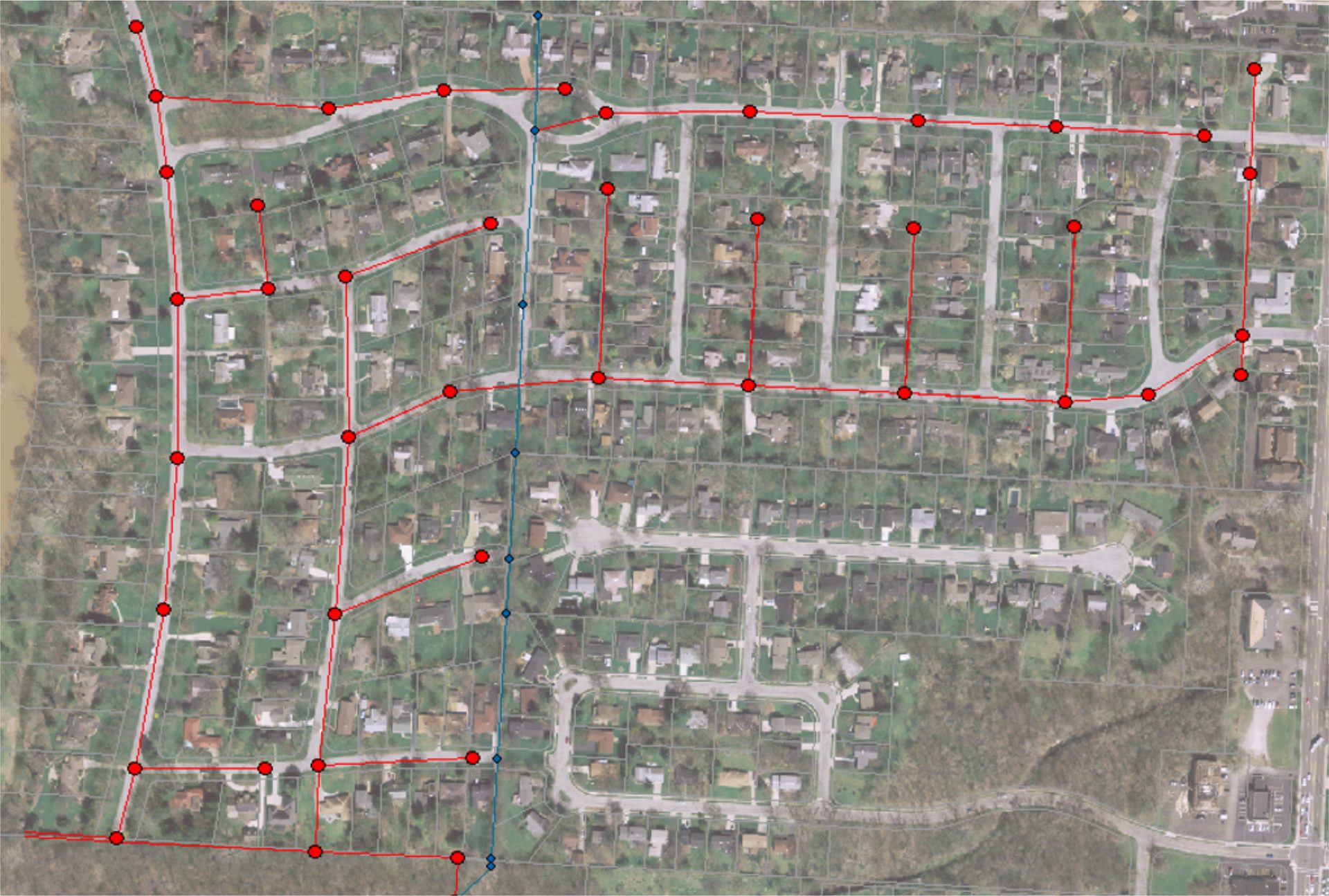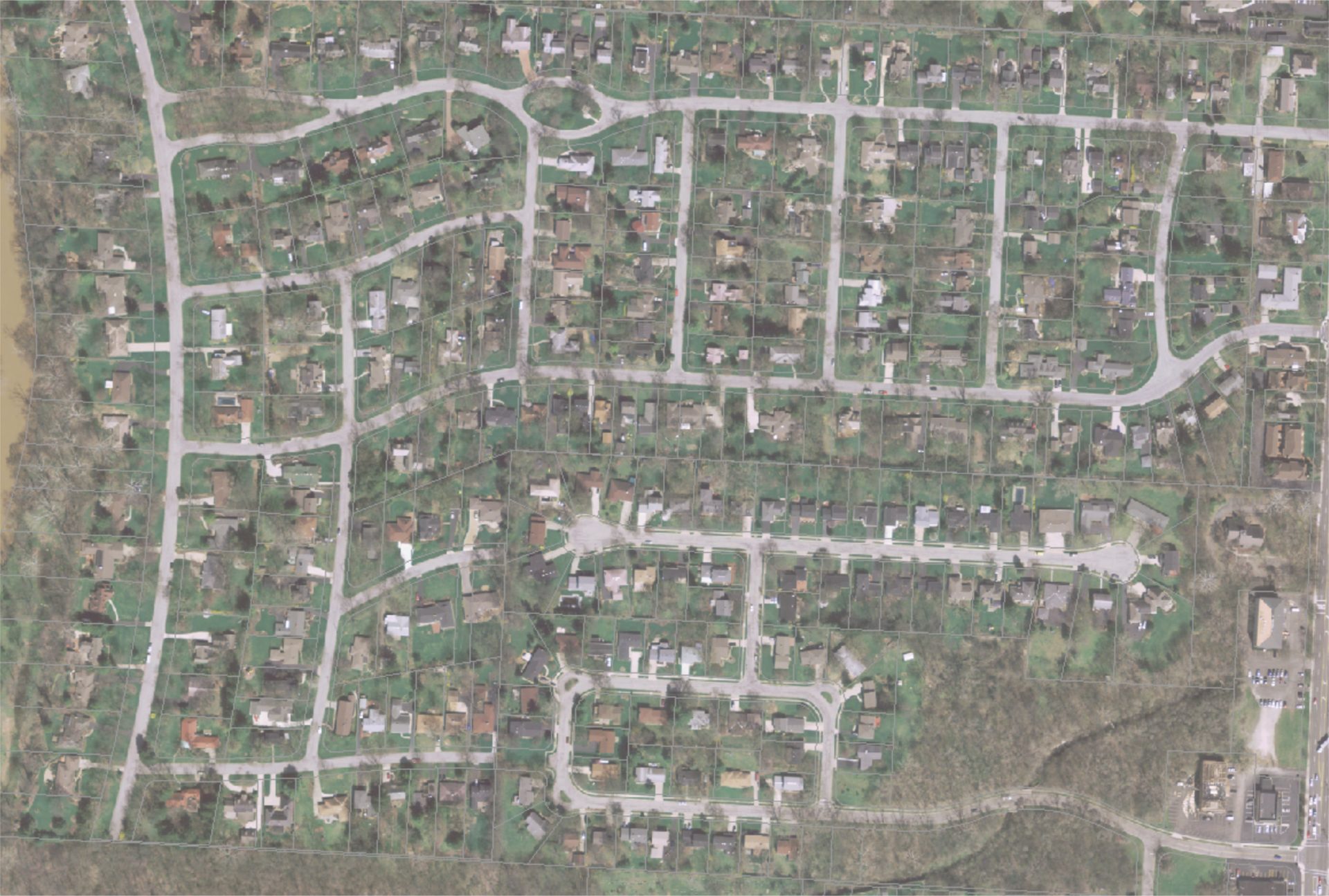 Click the links above to see the level of detail that is available
Click the links below for more information about BNtelligence: PipeAId!
Infrastructure Insights Engineering Explained Podcast
Municipal Sewer & Water Magazine

For more information about BNtelligence: PipeAId contact: